Artist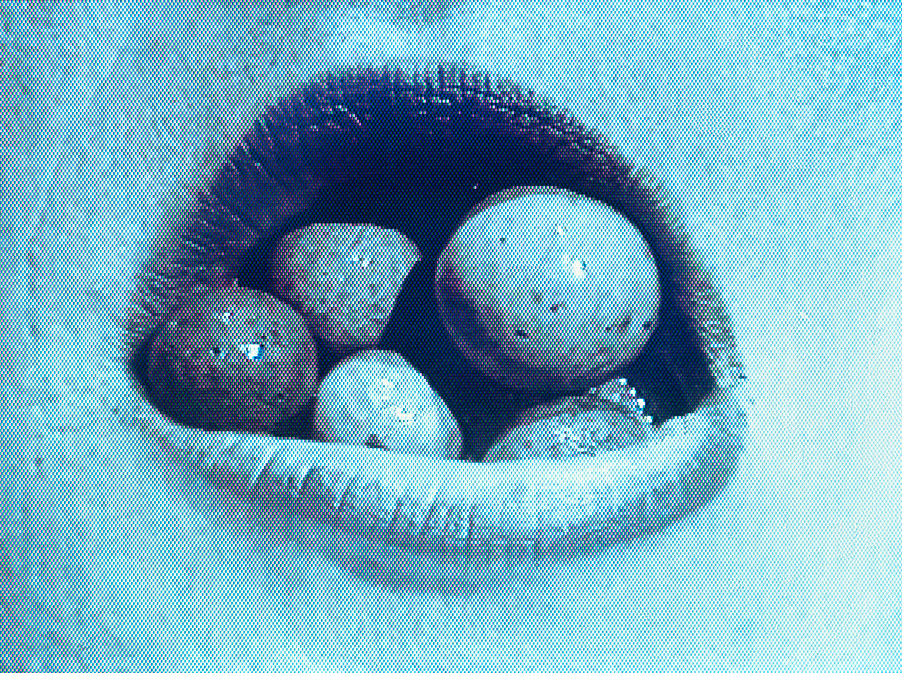 Ann Hamilton
(aleph · video)
Artist
Ann Hamilton b. 1956, Lima, Ohio
Title
(aleph · video)
Date
Medium
Color-toned video and LCD screen, with sound, 30 min., continuous loop
Dimensions
3 1/2 x 4 1/2 inches (8.9 x 11.4 cm)
Edition
edition 3/9
Credit Line
Solomon R. Guggenheim Museum, New York Gift, Ginny Williams Family Foundation, 1994
Accession
94.4258
Copyright
1992-93 Ann Hamilton
Artwork Type
Ann Hamilton is best known for large-scale installations laden with richly sedimented layers of meaning. These mesmerizing and often inscrutable works, which are frequently placed outside traditional museum spaces, deploy unconventional materials as a way to elicit sensory responses and to obliquely reference historical and cultural meanings derived from the artist's studies of a particular site. Her repertoire of materials has included several tons of horsehair, thousands of honey-coated pennies, beetle-infested turkey carcasses, and hundreds of pounds of work uniforms. Typically, a lone individual intently engaged in a repetitive task—burning words from a book, wringing his or her hands in honey, or unraveling a length of fabric—inhabits her environments, lending the intimacy of human touch.
Hamilton thus translates intellectual and social constructs into corporeal impulses, building up a collage of metaphors that speak to the conditions of lived experience as well as to the history of a particular place. With their allusions to experience, memory, and desire, her installations mine the intersection between the individual body and the social body. By emphasizing material presence and appealing to the senses, they suggest that knowledge is gained both corporeally and intellectually. This notion is also conveyed by the works' small scale, which transforms the traditional relationship between viewer and object by literally bringing the viewer into the physical space of the artwork.
Hamilton's work foregrounds sensory experience and evokes memories that are rooted in the body, operating in a seemingly prelinguistic or entirely nonverbal realm. These four videos—originally components of larger installations—convey visually what is experienced haptically. In each piece, an ordinary somatic function—speaking; hearing—which is nonetheless rooted in the intellect, is compromised and overwhelmed by a purely tactile sensation. Water runs down a neck in (dissections . . . they said it was an experiment · video) (1988–93), deluges an ear in (the capacity of absorption · video) (1988/93), and floods a mouth in (linings · video) (1990/93), while in (aleph · video) (1992/93) rocks fill a mouth that struggles to create speech. The only video that incorporates sound, untitled (aleph) takes its name from the shape the mouth forms in the transition between silence and speech. The visceral quality of Hamilton's installations is captured in concentrated form in these videos, which transfix the viewer with their intimate explorations of bodily experience.
J. Fiona Ragheb