Artist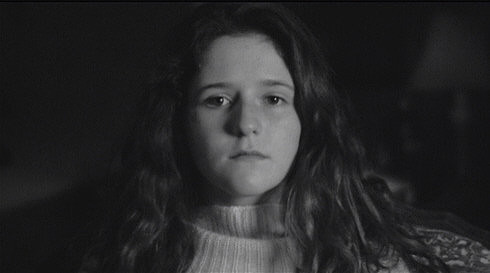 Anna Gaskell
Erasers
Artist
Anna Gaskell b. 1969, Des Moines, Iowa
Title
Erasers
Date
Medium
Black-and-white video, with sound, 11 min., 3 sec.
Edition
edition 2/4
Credit Line
Solomon R. Guggenheim Museum, New York Purchased with funds contributed by the Photography Committee, 2005
Accession
2005.66
Copyright
Anna Gaskell
Artwork Type
Anna Gaskell is best known for her fantastic photographic tableaux in which preadolescent girls enact foreboding scenes derived from children's games, literature, and psychology. Her wonder series (1996), which reinterprets Lewis Carroll's Alice in Wonderland stories of the mid-19th century, situates costumed girls in a series of isolated, dramatic moments as a form of narrative photography. Gaskell's video Erasers (2005) takes a very different approach. In contrast to her richly chromatic images, with their irregular, baroque compositions, Erasers was shot in black and white and with the subjects all positioned in the same head-on format, lending it the appearance of a documentary. In preparation for the work, Gaskell conveyed the true story of a car accident she had experienced in her childhood to a group of teenage girls from Clinton Junior High School in New York. A week later, Gaskell filmed each girl individually as she candidly recounted the story as best as she could recall it. Through careful editing and shifts in voice, perspective, and time between the girls' retellings, Gaskell's video fragments the memory of the original event to create a new, dramatic version of the story.