Artist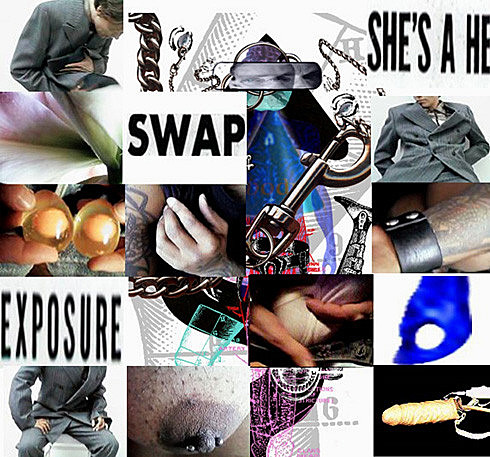 Shu Lea Cheang
Brandon
Artist
Shu Lea Cheang b. 1954, Taiwan
Title
Brandon
Date
Medium
Interactive networked code (html, Java, Javascript and server database)
Dimensions
dimensions vary with installation
Credit Line
Solomon R. Guggenheim Museum, New York Commissioned by the Solomon R. Guggenheim Museum, and produced in association with the Waag Society for Old and New Media, The Institute on the Arts and Civic Dialogue at Harvard Univeristy, and The Banff Centre, with additional funding from The Bohen Foundation, The Rockefeller Foundation, the New York Foundation for the Arts, and the Mondriaan Foundation
Accession
2005.44
Copyright
Shu Lea Cheang
Artwork Type
Movement
In 1993 Brandon Teena (born Teena Renae Brandon), a young transgender person living as a man, was raped and murdered in Nebraska when it was discovered that "he" was anatomically a woman. Shu Lea Cheang's 1998 work Brandon is a multifaceted web project that uses the nonlinear and participatory nature of the Internet as a means to explore and illuminate Brandon Teena's tragic story. From the opening image of morphing gender signifiers, Cheang propels the viewer into a probing investigation of human sexuality. It is an inquiry that utilizes hyperlinked images of a disembodied human form, once-live chat rooms on the subject of crime and punishment, and graphic moving images in order to illuminate the wide-reaching effect of Brandon's life and death. Exploiting the highly mutable "skin" of the Internet, Cheang reveals how this emerging virtual environment enables individuals to inhabit and play with different gender roles and characters. A prime example of "cyberfeminism," Brandon utilizes technology as a means to break down social assumptions about gender in both the realm of technology and in society at large.
Originally presented in conjunction with the Society for Old and New Media (DeWaag) in the Netherlands, Brandon was not only a website, but for one year also served as a social and academic space through which a broad audience communicated both casually and as participants in a number of organized events. Staged in physical spaces but broadcast and represented online, two notable events, "Digi Gender Social Body: Under the Knife, Under the Spell of Anesthesia" and "Would the Jurors Please Stand Up," blurred the distinctions between online and offline platforms and highlighted the far-reaching capabilities of the early Internet.
Notable for being the Guggenheim Museum's first official engagement with the then-emerging medium of Internet art and one of the first works of this medium commissioned by a major institution, Brandon is often cited as a watershed moment for the movement and for its important place in the history of contemporary art.
Caitlin Jones