Artist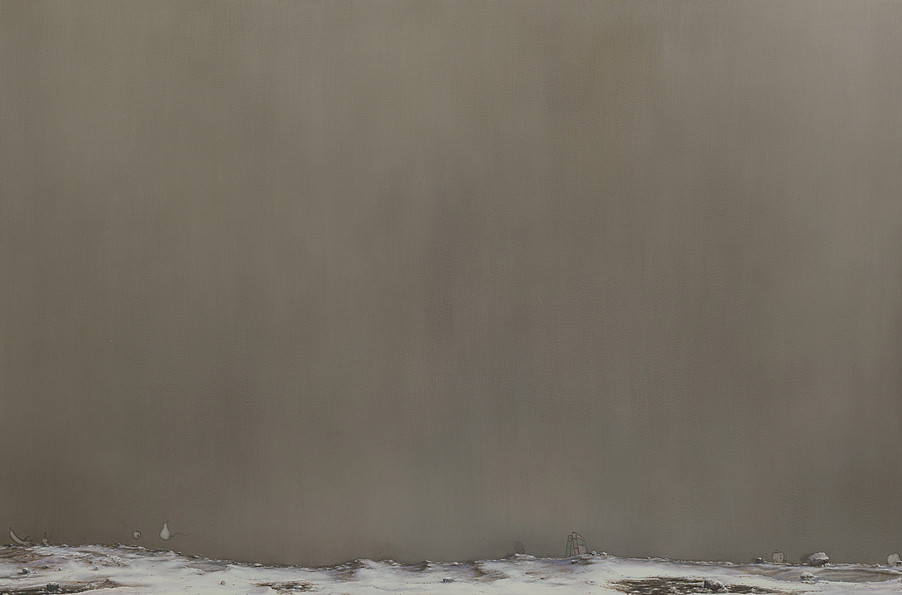 Nigel Cooke
Mummy
Artist
Nigel Cooke b. 1973, Manchester, UK
Title
Mummy
Date
Medium
Oil on canvas
Dimensions
72 x 108 1/4 x 1 1/4 inches (182.9 x 275 x 3.2 cm)
Credit Line
Solomon R. Guggenheim Museum, New York Purchased with funds contributed by the International Director's Council and Executive Committee Members: Ruth Baum, Edythe Broad, Elaine Terner Cooper, Dimitris Daskalopoulos, Harry David, Gail May Engelberg, Shirley Fiterman, Nicki Harris, Dakis Joannou, Rachel Lehmann, Linda Macklowe, Peter Norton, Tonino Perna, Elizabeth Richebourg Rea, Mortimer D.A. Sackler, Simonetta Seragnoli, David Teiger, Ginny Williams, and Elliot K. Wolk, and Sustaining Members: Tiqui Atencio, Linda Fischbach, Beatrice Habermann, Miryam Knutson, and Cargill and Donna MacMillan, 2004
Accession
2004.74
Copyright
2004 Nigel Cooke
Artwork Type
Nigel Cooke's meticulously crafted and conceptually challenging paintings thrive upon dualities and contradictions and demand active, sustained viewing. Often immense in scale, they are minutely rendered with dark, eccentric details that confound initial impressions, precluding the kind of immediate, overall reading from the single vantage point common to much contemporary painting. Cooke has likened the dynamic in his works to Russian nesting dolls, with multiple pictures within pictures.
From a distance, many of the large canvases Cooke painted between 2001 and 2005 resemble limitless landscapes dominated by vast, empty skies, calling to mind Romantic-era representations of the sublime, awesome scope of nature. Mummy (2004), for example, conjures a sprawling, icy tundra with echoes of the Northern landscapes of the 19th-century German painter Caspar David Friedrich. Viewed at closer proximity, however, it becomes evident that the skies in such works are actually flat walls marked by graffiti. Rather than representing deep space, these pictures present a stiflingly shallow area, with only a tiny patch of foreground; rather than depicting the sublimity of untrammeled nature, they suggest an urban wasteland characterized by decay and entropy.
Through the trope of secondary images of graffiti, Cooke both complicates the authorship of his works—suggesting some agency other than his own at work within the paintings—and directs our attention to the mechanics of representation. The simple, cartoon style of the graffiti, which typically depict leering jack-o-lanterns or anthropomorphized fruit and vegetables (in Mummy, they include a smoking banana and pear), contrasts with the painstakingly detailed, trompe l'oeil rendering of the rocks and blades of grass in the foreground. At the same time, viewers are meant to understand that these are simply two different conventions of picture making on a flat ground. By layering different modes of picture making within a single canvas, Cooke challenges assumptions about high versus low art and gives pictorial form to questions of representation that have been center-stage in much of recent art history. His work, Cooke observes, is "a death of painting played out as one big, bloated painting project."¹
1. Nigel Cooke, "Mud in a Vehicle," interview by Craig Garrett, Flash Art, no. 236 (May/June 2004), p. 88.