Artist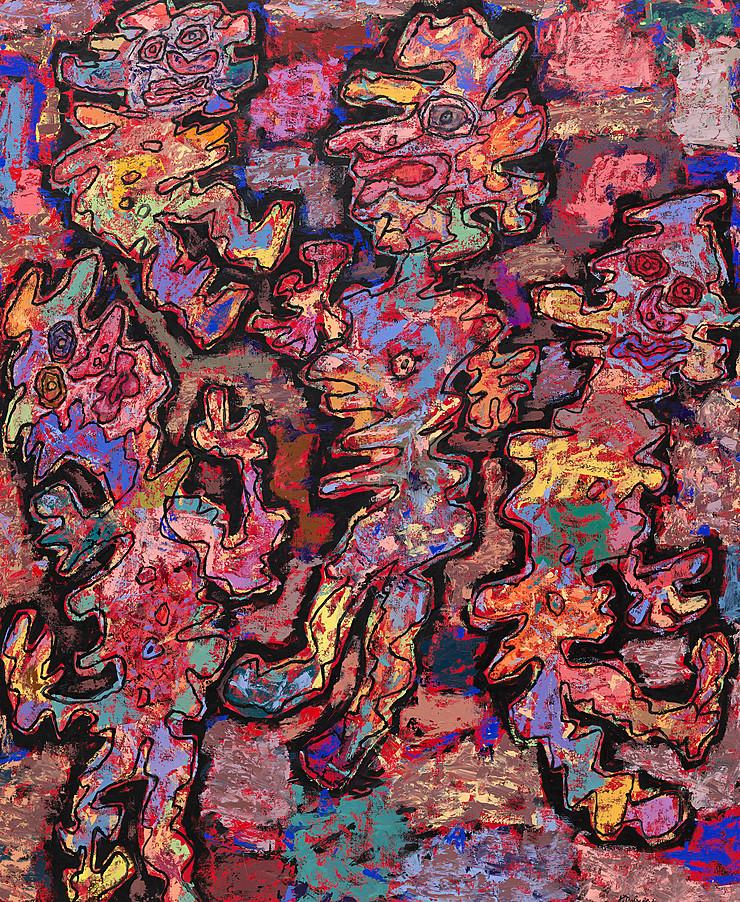 Jean Dubuffet
Propitious Moment (L'instant propice)
Artist
Jean Dubuffet b. 1901, Le Havre, France; d. 1985, Paris
Title
Propitious Moment (L'instant propice)
Date
Medium
Oil on canvas
Dimensions
78 3/4 x 65 inches (200 x 165 cm)
Credit Line
Solomon R. Guggenheim Museum, New York
Accession
74.2080
Copyright
2016 Artists Rights Society (ARS), New York / ADAGP, Paris
Artwork Type
Movement
Jean Dubuffet's career was marked by a resistance to the conventions of artistic practice. He favored the commonplace over the rarified, and the raw over the refined; as he developed his style and method he looked to the work of untrained artists and made use of unconventional materials and techniques. With the memory of the atrocities of World War II still fresh, Dubuffet dismissed the notion of beauty altogether, pursuing an art of uncompromising immediacy and aggression, which he christened Art Brut. Contrary to everything expected of a painter in the French tradition, Art Brut was inspired by graffiti and the art of the mentally ill—forms of art making traditionally ignored by the avant-garde.
The agitated line and heavy impasto of Propitious Moment (L'instant propice, 1962) indicate a spontaneity and directness in keeping with Art Brut. The brilliant palette and loosening forms of this and other works from the series Paris Circus (1961–62) suggest a shift away from the rugged, earthy quality of his earlier works toward a more decorative impulse inspired by the urban landscape of the French capital. Propitious Moment reflects Dubuffet's tendency in the mature paintings of the series to ground his figures in ambiguous, abstract settings. Here the flattened, vibrating bodies, defined solely through two layers of contour lines, merge with their shimmering background. This dialectic between abstraction and figuration is echoed in the work of Dubuffet's contemporaries in both Europe and America, such as Alberto Giacometti, Adolph Gottlieb, and Jackson Pollock.
Although Propitious Moment and other works of the Paris Circus period may appear as a break with Dubuffet's earlier compositions, the artist insisted on a continuity. In his attempt to rehabilitate values and materials dismissed by Western aesthetics, what mattered to Dubuffet were unbridled energy, spontaneity, and truth to self. His aggressively anticultural, anti-aesthetic attitude provided an example for members of the CoBrA group in Europe, such as Karel Appel and Asger Jorn, and to New York artists such as Claes Oldenburg—all of whom, like Dubuffet, sought in their art to collapse the terms "high" and "low."