Artist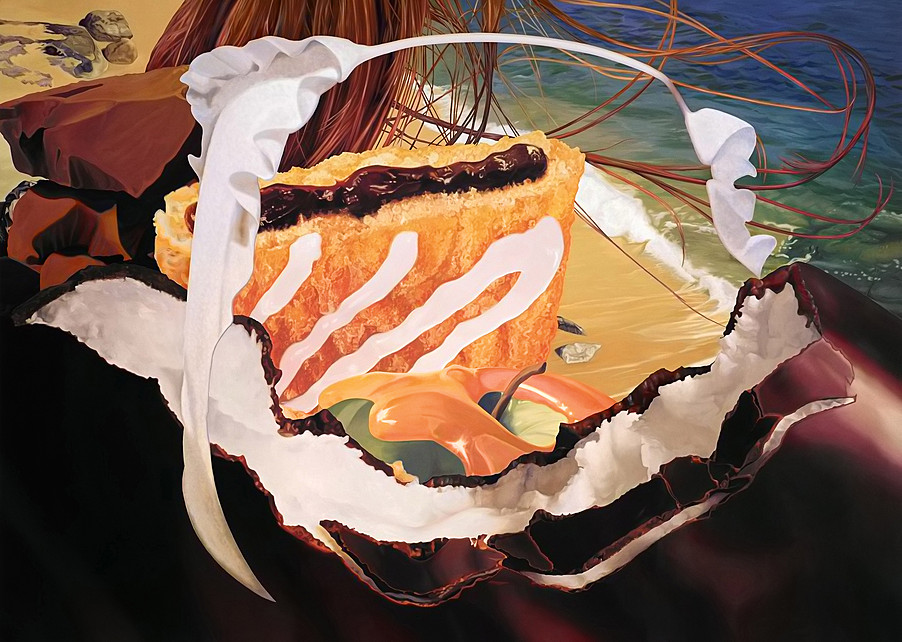 Jeff Koons
Mountains
Artist
Jeff Koons b. 1955, York, Pennsylvania
Title
Mountains
Date
Medium
Oil on canvas
Dimensions
9 feet 10 inches x 14 feet 2 inches (299.7 x 431.8 cm)
Credit Line
Solomon R. Guggenheim Museum, New York Commissioned by Deutsche Bank AG in consultation with the Solomon R. Guggenheim Foundation for the Deutsche Guggenheim, Berlin, 2006
Accession
2006.7
Copyright
Jeff Koons
Artwork Type
Movement
Jeff Koons rose to prominence in the mid-1980s as part of a generation of artists who explored the meaning of art in a media-saturated era and a perceived crisis of representation. With his stated artistic intention to "communicate with the masses," Koons draws from the visual language of advertising, marketing, and the entertainment industry. Testing the limits between popular and elite culture, his sculptural menagerie includes Plexiglas-encased Hoover vacuum cleaners, basketballs suspended in glass aquariums, photo-based paintings of himself copulating with his then-wife Ilona Staller (also known as La Cicciolina, former adult-film star and member of Italian parliament), and porcelain homages to Michael Jackson and the Pink Panther. Extending the lineage of Dada and integrating traces of Minimalism and Pop, Koons stages art as a commodity that cannot be placed in a conventional aesthetic hierarchy.

For the series (2000–02), Koons culled imagery from a wide spectrum of popular culture, focusing especially on advertising for fashion, cosmetics, and food. Eyelids decked in glitter and mascara, rivers of molten caramel, windswept locks of hair, and twisting roller coasters are all set against sublime landscapes. These familiar but unrelated images come together like a collage, yet each is repainted with photorealist perfection, creating a unified optical field rife with sticky-sweet, carnal pleasures. In Niagara, a waterfall of women's legs echoes the eponymous landscape. The abundantly glazed pastries and triple scoop of ice cream further signal the artist's ongoing interest in mass imagery, consumerism, and desire.

This work, along with others in Easyfun-Ethereal, is part of Koons's new brand of Pop painting, recalling in particular the advertising iconography and billboard-style painting technique present in James Rosenquist's canvases. In Sandwiches the artist refers to this predecessor by including the glistening chrome of a 1963 Chevy Impala at the upper right corner. At the same time, the collage of animated deli meats, the turkey made of ice cream, and the cartoon eye and moustache recall the free-associative imagery of Salvador Dalí, Max Ernst, and René Magritte, while the background streams and splashes of milk echo Jackson Pollock's abstractions. Koons's fusion of Pop representations with Surrealist and abstract overtones creates a hybrid of fun and fantasy, yielding a body of work that depicts gravity-defying forms of dreamlike pleasure.