Artist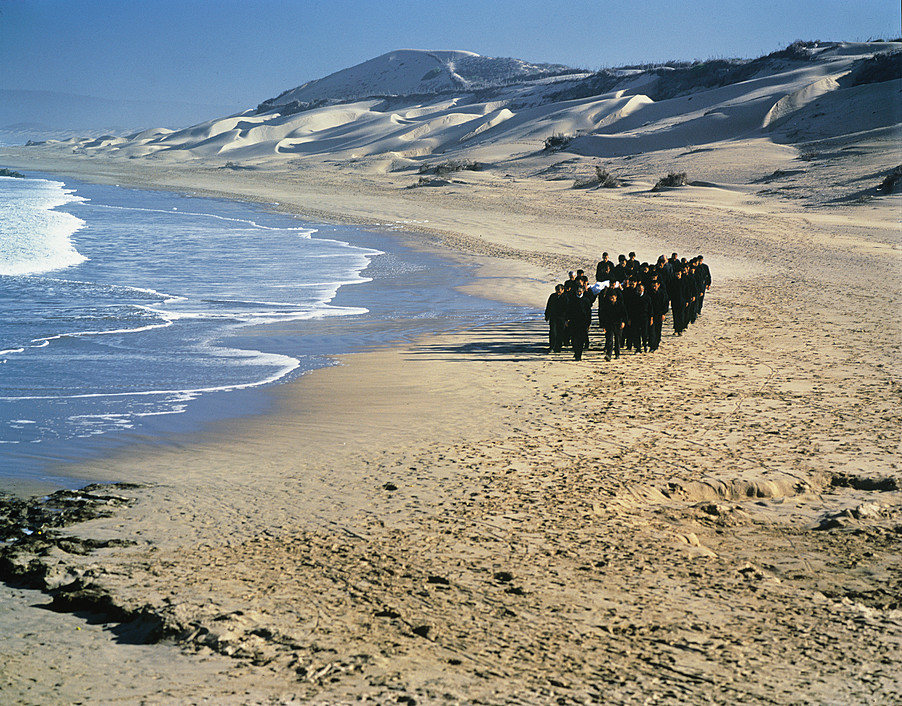 Shirin Neshat
Passage
Artist
Shirin Neshat b. 1957, Qazvin, Iran
Title
Passage
Date
Medium
Color video and sound installation, 11 min., 30 sec.
Dimensions
dimensions variable
Edition
edition 5/6
Credit Line
Solomon R. Guggenheim Museum, New York Purchased with funds contributed by Dakis Joannou and by the International Director's Council and Executive Committee members: Ann Ames, Edythe Broad, Elaine Terner Cooper, Dimitris Daskalopoulos, Harry David, Ulla Dreyfus-Best, Gail May Engelberg, Nicki Harris, Ronnie Heyman, Dakis Joannou, Barbara Lane, Linda Macklowe, Peter Norton, Willem Peppler, Tonino Perna, Elizabeth Rea Richebourg, Denise Rich, Simonetta Seragnoli, David Teiger, and Elliot K. Wolk, 2001
Accession
2001.70
Copyright
Shirin Neshat
Artwork Type
Shirin Neshat's visually compelling films explore the culture of Islam, especially the condition of women in that world, where they have more power than is often assumed. By questioning sexual politics, Neshat reveals something of the collective condition, its rituals, conflicts, and emotions. In Passage, a group of men carry a body wrapped in white cloth across a beach; in the distance, a group of women veiled in black chadors dig a grave with their hands, while a child arranges a circle of stones. These minimal, enigmatic scenes, set to a haunting score by Philip Glass, were filmed in the Moroccan coastal town of Essaouira. The location, where Neshat has worked before, is similar in character to the landscape of Iran: as Neshat's work becomes better known in the West, she is increasingly uneasy about returning. But geography is almost secondary to the film. Inspired by the Israeli-Palestinian conflict, specifically the televised images of bodies held aloft during funeral processions, Passage may be Neshat's most timely and affecting film yet.
Meghan Dailey