Artist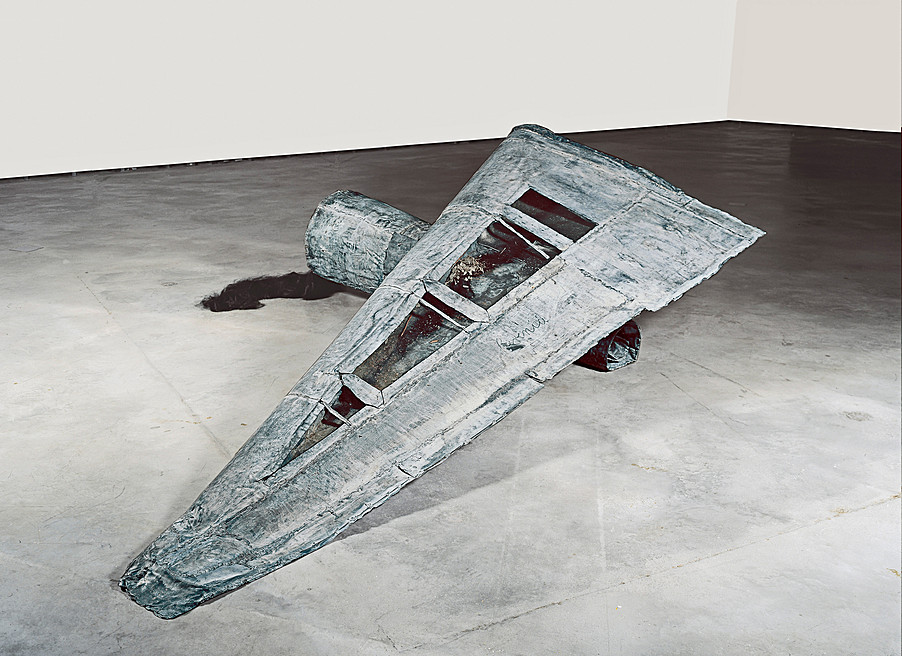 Anselm Kiefer
Berenice
Artist
Anselm Kiefer b. 1945, Donaueschingen, Germany
Title
Berenice
Date
Medium
Lead, glass, photographs, and hair
Dimensions
3 feet 11 1/4 inches x 12 feet 9 9/16 inches x 10 feet 5 15/16 inches (120 x 390 x 320 cm)
Credit Line
Guggenheim Bilbao Museoa
Accession
GBM1996.8
Copyright
Anselm Kiefer. Photo: Erika Barahona-Ede
Artwork Type
Movement
Born in Germany just months before the final European battle of World War II, Anselm Kiefer grew up witnessing the results of modern warfare and the division of his homeland. He also experienced the rebuilding of a fragmented nation and its struggle for renewal. Kiefer devoted himself to investigating the interwoven patterns of German mythology and history and the way they contributed to the rise of Fascism. He confronted these issues by violating aesthetic taboos and resurrecting sublimated icons. For example, in his 1969 Occupations series, Kiefer photographed himself striking the "Sieg Heil" pose. Subsequent paintings—immense landscapes and architectural interiors—invoke Germany's literary and political heritage. References abound to the Nibelungen and Wagner, Albert Speer's architecture, and Adolf Hitler.
Seraphim is part of Kiefer's Angel series, which treats the theme of spiritual salvation by fire, an ancient belief perverted by the Nazis in their quest for an exclusively Aryan nation. In this painting, a ladder connects a landscape to the sky. At its base, a serpent—symbolizing a fallen angel—refers to the prevalence of evil on earth. According to the Doctrine of Celestial Hierarchy, a fifth-century text, the seraphim "purify through fire and burnt offering." Kiefer used fire to create the surface of Seraphim, and it is evident from this and many other works that he associates fire with the redemptive powers of art. The actual burning of materials used in Seraphim suggests a more specific reading: the Latin word used to describe a sacrificial offering consumed by flames is "holocaust."
Berenice, constructed from lead, glass, photographs, and human hair, is a reference to a legend dating from the third century B.C. To ensure the safe return of her husband, the Princess of Cyrene (now Libya) sacrificed a lock of her hair, which ascended to the night sky, where it formed a new constellation. The main triangular shape of Berenice represents the wing of an airplane, while the lead tube resting on the ground is the fuselage. Kiefer made a series of airplanes in lead, an ironic material for aircraft. The bitterness and pain left by World War II is represented by the lead, which is a dark, poisonous metal, related to Saturn, the planet that receives the least light. The human hair spills from the fuselage like spent fuel or toxic black fumes and functions as a disturbing reminder of the shorn locks of concentration camp prisoners. Acknowledging a saturation of technology and threats of military force, Kiefer's melancholy sculpture questions where humanity fits into this scheme.